Providing Air Duct Cleaning in
Oshawa – Peterborough – Ajax – Durham Region
Contact Us
Contact Us by clicking below
Request a Quote
Request a Quote by clicking below
Special Offers
Find our Specials by clicking below
Ontario Duct Cleaning was established in 1979 and has grown to be one of the largest duct cleaning companies in Ontario. As we grew, so did our reputation for being professional, reliable and ethical.
Greg Bird has managed the Durham and Kawartha Lakes regions of Ontario Duct Cleaning for over twenty years.
Greg has a professional background that includes obtaining his CGA (Certified General Accountant) in 1991 and his ASCS (Air Systems Cleaning Specialist) through NADCA in 1999. He brings that professionalism and attention to detail to all of his clients.
Greg and his staff have extensive experience in residential, commercial, and industrial duct cleaning and are committed to providing outstanding service to all their customers.
Greg and his foreman, Kevin are in direct contact with all commercial clients. For a customized quote please contact Greg at 1-800-383-6634.
The professional office staff can address all the needs of residential customers, including questions, estimates, and scheduling to provide you with the quality service you deserve. For all homes, cottages large or small give us a call!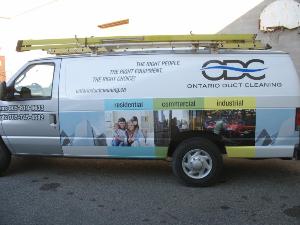 Call the number listed on this page to book your Duct Cleaning Appointment today!
Complete this form to receive a Quote. It's fast, easy, and completely confidential.
Special Offer
To show our appreciation to our customers, please use our Web Coupon below. Please click on the print icon below or click File then Print on your Web browser toolbar and save!!! *Not valid with any other offer Valid only in Durham and Kawartha Lakes Regions
We provide residential, commercial and industrial duct cleaning services and more to the following areas: Oshawa, Whitby, Ajax, Pickering, Port Perry, Uxbridge, Peterborough, Lindsay and the Kawartha Lakes Region.

Bonus Duct Cleaning Offer
Free Dryer Vent
Cleaning
or Free Disinfectant
Call Today
1-800-383-6634
($69 Value)
Offer Expires: July 31, 2019
*Not valid with any other offer. Coupon must be presented upon arrival. Valid in Durham and Kawartha Lakes Regions