Providing Air Duct Cleaning in
Windsor – Chatham – Sarnia
Contact Us
Contact Us by clicking below
Request a Quote
Request a Quote by clicking below
Ontario Duct Cleaning was established in 1979 and has since then grown to be one of the largest air duct cleaning companies in Ontario. As we grew, so did our reputation for being professional, reliable and ethical.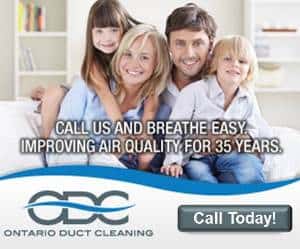 Call the number listed on this page to book your Duct Cleaning Appointment today!
Complete this form to receive a Quote. It's fast, easy, and completely confidential.